Tampa Bay Aviation Air Taxi Service
.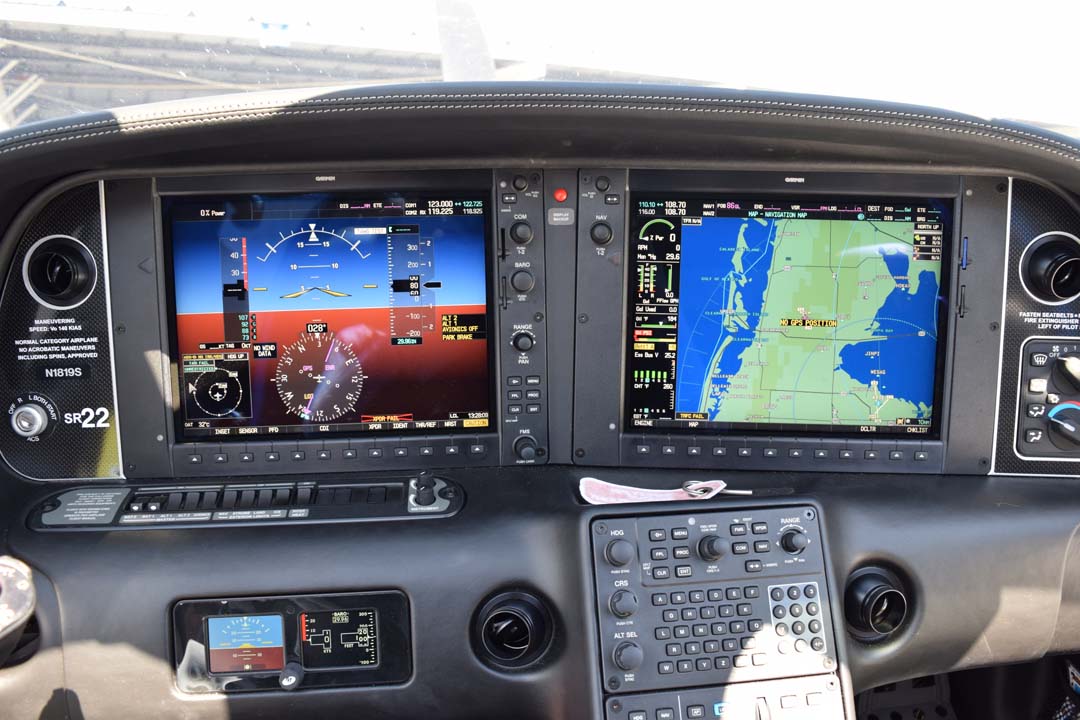 Leave the stress and inconvenience of flying commercial behind and let a profession pilot chauffeur you to your destination, and back. Tampa Bay Aviation private air taxi service is the new, better way to fly.
Everyone has experienced the aggravation, inconveniences of commercial air travel and it's not getting better anytime soon.
Tampa Bay Aviation offers a completely different experience. It's like a flying limousine. You get the freedom and convenience to travel on your schedule.
Unlike private jet charters,Tampa Bay Aviation give you an affordable alternative that costs much less and saves you the one thing we can never get back, TIME!
Tampa Bay Aviation air taxi services feature:
Depart and Arrive on your schedule
Service to and from any airport in Florida
A fleet of new, best-in-class Cirrus SR22 and SR20 airplanes
Significant savings compared to private jet charters
Free parking at our main office at St Pete/Cleartwater International Airport
Comfortable seats and SiriusXM Satellite Radio
OUR FLEET
We fly the Cirrus SR22 and the King Air 350. We make sure we provide the best air craft for your needs.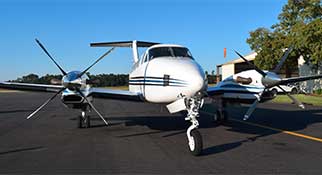 The King Air is the world's most popular business turboprop aircraft. It offers high performance, more payload, longer range, and a quieter interior. Plenty of luxurious room for up to 9 people.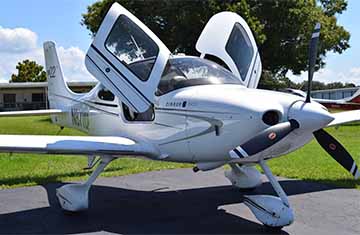 The Cirrus SR22 has been the world's best selling general aviation plane since 2002. Exhilarating performance and style speak for themselves. Charter this aircraft for yourself or up to three passengers.
Safety
The King Air has one of the best safety records of any business airplane, but the 350 stands out as the best.
Cirrus pioneered the Cirrus Airframe Parachute System (CAPS™) technology to give pilots and passengers one more option in the event of a serious in-flight emergency. When activated, the life-saving CAPS™ system launches a 55-foot diameter parachute that lowers the airplane to the ground while suspended securely beneath the parachute. The security and peace-of-mind provided by CAPS™ is unequalled, and comes standard with all Cirrus aircraft.
Comfort
The King Air is "The King" of corporate air travel.  It gives you the comfort and luxury of a private jet without the expense.
The cirrus SR22 give you luxurious ergonomic seating. Cirrus airplanes provide the widest and quietest cabins in its class.
Pilots
Our pilots are highly experienced in commercial service. They are regularly tested to FAA standards and regulations for air carrier operations.
SR-22
ORLANDO
MIAMI
JACKSONVILLE
KEY WEST
TALLAHASSEE
ATLANTA PDK
$1310
$1970
$2200
$2150
$1930
$3330

Up to 3 People
40 minute flight time
Private Plane
SiriusXM Radio
Fly on YOUR Schedule
Free Parking at St Pete/Clearwater Airport
No Lines
Arrive & Fly
*Same Day

Up to 3 People
1 hour 15 minute flight time
Private Plane
SiriusXM Radio
Fly on YOUR Schedule
Free Parking at St Pete/Clearwater Airport
No Lines
Arrive & Fly
*Same Day

 

Up to 3 People
1 hour 10 minute flight time
Private Plane
SiriusXM Radio
Fly on YOUR Schedule
Free Parking at St Pete/Clearwater Airport
No Lines
Arrive & Fly
*Same Day

 

Up to 3 People
1 hour 20 minute flight time
Private Plane
SiriusXM Radio
Fly on YOUR Schedule
Free Parking at St Pete/Clearwater Airport
No Lines
Arrive & Fly
*Same Day

 

Up to 3 People
1 hour 15 minute flight time
Private Plane
SiriusXM Radio
Fly on YOUR Schedule
Free Parking at St Pete/Clearwater Airport
No Lines
Arrive & Fly
*Same Day

 

Up to 3 People
2 hour 15 minute flight time
Private Plane
SiriusXM Radio
Fly on YOUR Schedule
Free Parking at St Pete/Clearwater Airport
No Lines
Arrive & Fly
*Same Day

 
King Air 350
ORLANDO
MIAMI
JACKSONVILLE
KEY WEST
TALLAHASSEE
CHARLESTON
$4450
$5530
$5530
$5890
$5530
$7150

Up to 9 People
35 minute flight time
Private Plane
Ultra Luxury
Fly on YOUR Schedule
Free Parking at St Pete/Clearwater Airport
No Lines
Arrive & Fly
*Same Day

Up to 9 People
50 minute flight time
Private Plane
Ultra Luxury
Fly on YOUR Schedule
Free Parking at St Pete/Clearwater Airport
No Lines
Arrive & Fly
*Same Day

 

Up to 9 People
50 minute flight time
Private Plane
Ultra Luxury
Fly on YOUR Schedule
Free Parking at St Pete/Clearwater Airport
No Lines
Arrive & Fly
*Same Day

 

Up to 9 People
60 minute flight time
Private Plane
Ultra Luxury
Fly on YOUR Schedule
Free Parking at St Pete/Clearwater Airport
No Lines
Arrive & Fly
*Same Day

 

Up to 9 People
50 minute flight time
Private Plane
Ultra Luxury
Fly on YOUR Schedule
Free Parking at St Pete/Clearwater Airport
No Lines
Arrive & Fly
*Same Day

 

Up to 9 People
90 minute flight time
Private Plane
Ultra Luxury
Fly on YOUR Schedule
Free Parking at St Pete/Clearwater Airport
No Lines
Arrive & Fly
*Same Day