Clearwater Airplane FLIGHT TRAINING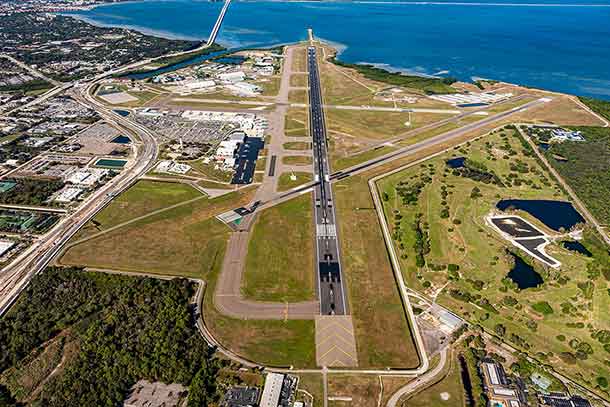 Complete Airplane Training Programs at St Pete-Clearwater International Airport (pie)
ST. PETE-CLEARWATER INTERNATIONAL AIRPORT
14609 Airport Parkway #210
Clearwater, FL 33762
Phone: (727) 461-5229
Our St. Pete-Clearwater Flight Training Facility offers complete Airplane Flight Training in our extensive fleet of single and multi-engine airplanes. We accommodate all students by offering two different training options: a self-paced program and an accelerated program. If you choose to train at your own pace, we recommend taking no less than 2 lessons per week for best results. For career-oriented individuals, we recommend our accelerated program which requires a minimum commitment of 10 hours per week. SPG can schedule your flights online or by contacting our office.
Not Sure if flying is for you? Try one of our Discovery Flights
IS FLIGHT TRAINING RIGHT FOR YOU?
TAKE THE "TAMPA BAY AVIATION FLIGHT TRAINING READINESS" QUIZ
The fun online quiz takes 3 minutes to complete and you'll get a personalized report. Identify your strengths and social style plus the training and positions you're best suited for. Get Your Flight Training Readiness score now!