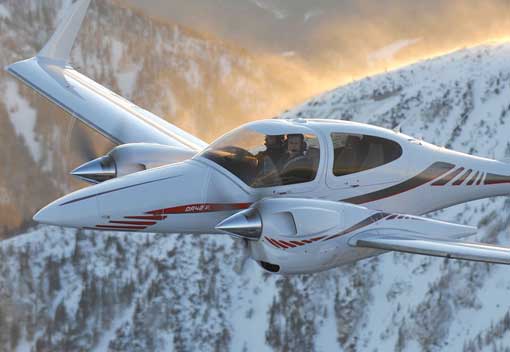 Multi-Engine Training
If your goal is to someday fly for a major airline, you will need to obtain a multi-engine rating. All airlines require their applicants have at least 100 hours of multi-engine time
Contact Us
Plans and Pricing
If your goal is to someday fly for a major airline, you will need to obtain a multi-engine rating. All airlines require their applicants have at least 100 hours of multi-engine time. The multi-engine rating allows you to perform the duties of pilot-in-command of a complexmulti-engine aircraft. Even if you do not plan to make a career out of flying, multi-engine aircrafts typically allow you to fly higher, farther, and faster than their single-engine counterparts.
To add a multi-engine rating to your private or commercial license, the FAA requires an instructor endorsement and a practical test. There is no written exam required for the multi-engine rating, but you will need to study the multi-engine knowledge (performance, aerodynamics, emergency operations, etc.) for your check ride. Training for the multi-engine rating can be accomplished in around 10 hours of flight time.
DA 42-NG
Technologically Advanced Aircraft

Aircraft Rental* (12 hours)

Instruction (16 hours)

Multi-Engine CPC Kit

FAA Check Ride (paid to examiner)

*Aircraft rental based on block rate. Hours are based on student averages. Instruction includes flight instruction, ground instruction, and pre/post briefing.
Contact Us
What Our Students Are Saying
Don't just take it from us, let our students do the talking!
"I absolutely CANNOT say enough good things about this operation! Just got my CFI from them, and had fun doing it (which I'm told is not a common phenomenon). It took minimal time, and the cost was about what you'd expect to pay at American Flyers, or ATP for CFI. However, the quality of training you will receive here will far exceed the standard of the "pilot mills". Larry was my primary instructor but I also flew with Josh, Durant and Mike, all of whom were very knowledgeable and professional (in addition being "down to earth", and cool). Look no further than these guys for all of your flight training needs! They're awesome!!!"
Damian W.
"Known to be the best Part 61 school for a reason!
Jose A.
"Tampa Bay Aviation is an excellent operation. My son did his flight training here last summer and earned his Private Pilot License, and it inspired me to learn to fly as well. The instructors are excellent, the aircraft are up to date and the staff is friendly and helpful. We have recommended them to several friends and they have had excellent experiences as well. Overall, it is a great place to fly. i HIGHLY recommend it!"
Eric M.
Frequently Asked Questions
Am I eligible to get a pilots license?
Be at least 17 years old.
Be able to read, speak, write and understand the English language.
Pass a required knowledge test.
Pass a required oral and practical flight test administered by a FAA designated examiner.
Hold either a student or sport pilot certificate.
Get a Third Class Medical Certificate.
How much time will it take?
IN THE AIR - The FAA  requires a minimum of 40 Hours Total Flight Time with 20 Hours Flight Instruction. However, many students require more time. There's no rush and we won't push you to complete your training until you're ready. Our students average around 50 total hours of training.
ON THE GROUND - 35 Hours Ground Instruction
Questions About Flight Training?
Have questions about flight training? Contact us and someone will get right back to you.
Get In Touch