Tampa Bay Aviation makes Airplane Flight Training and Helicopter Flight Training accessible to a wide range of student lifestyles and schedules. We offer two different training options for our students: a self-paced program and an accelerated program. Please contact us for more information and to schedule an appointment with a Certified Flight Instructor: (727) 461-5229, option 2
IS FLIGHT TRAINING RIGHT FOR YOU?
TAKE THE "TAMPA BAY AVIATION FLIGHT TRAINING READINESS" QUIZ
The fun online quiz takes 3 minutes to complete and you'll get a personalized report. Identify your strengths and social style plus the training and positions you're best suited for.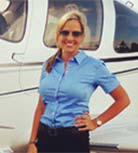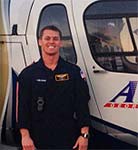 Working as an instructor at Tampa Bay Aviation was an honor, I learned a lot and had really good teammates. Very fun and professional environment. I'm always going to be thankful for being part of this amazing flight school.
Known to be one of the best Part 61 Flight Schools for a reason!
Tampa Bay Aviation, headquartered at Clearwater Airpark boasts an amazing fleet of fixed wing and rotor craft aircraft, that are always kept in excellent condition and ready to fly at a moments notice. This flight school has the best team of Certified Flight Instructor's I have ever trained with. Taking into account the excellent rental rates for quality aircraft, with highly experienced staff, it is truly safe to say Tampa Bay Aviation is one of the top Flight Schools in the nation!
Clearwater Airpark
1000 North Hercules Ave. Clearwater, FL 33765 Phone: 727-461-5229  
Albert Whitted Airport
540 1st Street Southeast, St. Petersburg, FL 33701 Phone: (727) 461-5229
Tampa Executive Airport (KVDF)
6530 Tampa Executive Airport Rd #242, Tampa, FL 33610
St. Pete-Clearwater International Airport (KPIE)
14609 Airport Parkway, Suite 210, Clearwater, Fl 33762
Have more questions?
Have Questions about any of our services?  Drop us a line anytime.